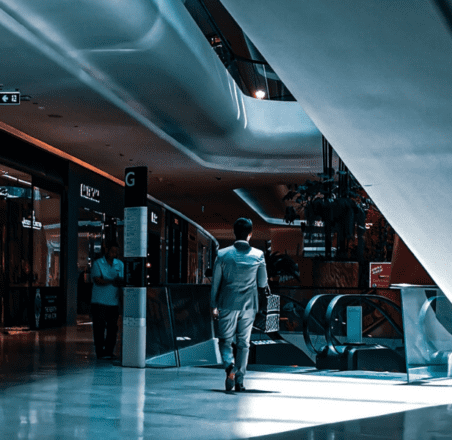 Wealth Management
Read time 5mins
Despite the forecast of rising interest rates, Australian Real Estate Investment Trusts (REITs) currently stand out as an attractive sector with COVID recoveries not yet priced in. This is one of the reasons why now could provide an opportunity for investors looking to get exposure to property.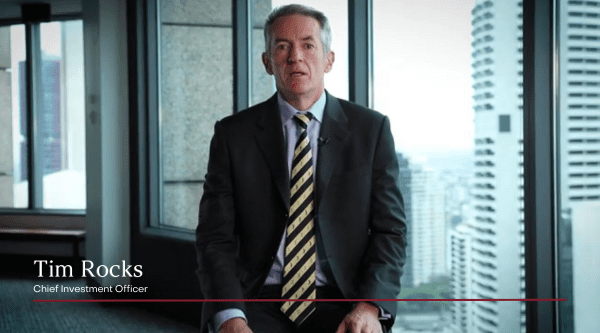 The reasons for REITs
Although REITs are normally negatively affected by higher interest rates because they would ordinarily have a reasonable amount of debt ― and valuations tend to fall as bond yields rise ― this time around there are some important offsets to help mitigate the impact of looming rate rises.
 Tim Rocks, Chief Investment Officer at E&P says as the economy continues to move further into the recovery phase of the pandemic, valuations for the sector are still relatively low.
"Figures for mall stocks appear particularly compelling after major stocks slashed asset values by around 20 per cent in the early stages of COVID. Now, many of those stocks are trading at discounts to those lowered valuations," he says.
"Even despite the impact of lockdowns on rental income and visitations, physical property markets have been strong and there is no evidence that underlying property valuations have fallen.  This changes the investment proposition around value. "
A shrinking pool of assets
These recent developments suggest there is now a wide gap between the valuations of listed and unlisted assets, which could encourage major investors like the big superannuation funds to enter the space.
Rocks explains that now there are fewer major infrastructure assets for super funds to buy, it is likely they will turn their attention to the property market and could bid up values ― as recently occurred with Unisuper taking a major stake in Macquarie Centre in Sydney.
"Equity investors are also facing a reduction in the number of defensive, higher yielding assets on the market with the takeovers of Spark, Sydney Airport and Ausnet in the past year.  A large part of this cash from these deals is likely to flow back into the market ― and with fewer infrastructure stocks on the market, much of it could flow into the REIT stocks." he says.
Improving income prospects
Rocks says another key driver in the REITs investment case is that income prospects for the sector are only likely to continue improving in line with further recovery from lockdowns and COVID.
"The next phase for the mall stocks is likely to be the steady return of international tourism and enhanced government incentives to help drive foot traffic and entice customers to return to shopping, particularly in CBDs. This is set to provide significant uplift to current revenues, " he says.
"When we consider other industry sectors such as travel, that have had recoveries already priced in, these have not yet been priced into many of the REITs," he adds.
Tags
Disclaimer
This information was prepared by Evans and Partners Pty Ltd (ABN 85 125 338 785, AFSL 318075) ("Evans and Partners"). Evans and Partners is a wholly owned subsidiary of E&P Financial Group Limited (ABN 54 609 913 457) (E&P Financial Group).
The information may contain general advice or is factual information and was prepared without taking into account your objectives, financial situation or needs. Before acting on any advice, you should consider whether the advice is appropriate to you. Seeking professional personal advice is always highly recommended. Where a particular financial product has been referred to, you should obtain a copy of the relevant product disclosure statement or offer document before making any decision in relation to the financial product. Past performance is not a reliable indicator of future performance.
The information may contain statements, opinions, projections, forecasts and other material (forward looking statements), based on various assumptions. Those assumptions may or may not prove to be correct. E&P, its related entities, officers, employees, agents, advisors nor any other person make any representation as to the accuracy or likelihood of fulfilment of the forward-looking statements or any of the assumptions upon which they are based. While the information provided is believed to be accurate E&P takes no responsibility in reliance upon this information.
The Financial Services Guide of Evans and Partners contains important information about the services we offer, how we and our associates are paid, and any potential conflicts of interest that we may have. A copy of the Financial Services Guide can be found at www.evansandpartners.com.au. Please let us know if you would like to receive a hard copy free of charge.
Help me find an adviser
Begin a conversation with an adviser who will help you achieve your wealth goals.
Subscribe to insights
Subscribe to get Insights and Ideas about trends shaping markets, industries and the economy delivered to your inbox.
Start a conversation
Reach out and start a conversation with one of our experienced team.
Connect to adviser
Begin a conversation with one of our advisers who will help you achieve your wealth goals.
You can search for an adviser by location or name. Alternatively contact us and we will help you find an adviser to realise your goals.