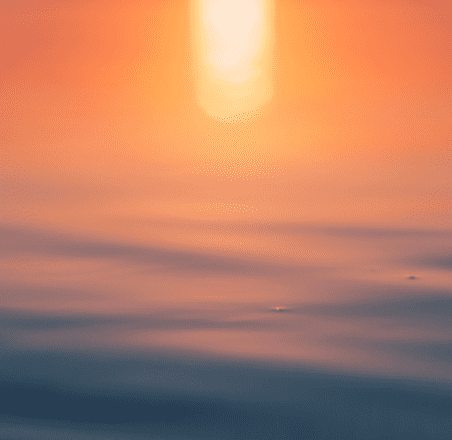 The recent bank reporting season preceded the first official interest rate rise in 11 years and shed light on three key areas of focus for the sector – each with potential implications for investors.
Executive Director of E&P Research, Robin Young, says although the rate rise was largely expected and banks were prepared for the next stage in the rate cycle, investors should be aware of some of the broader business effects, outside the immediate impact on mortgages.
"As inflationary pressures continue to build and banks respond, the landscape will invariably change and offer new opportunities where investors can take advantage of the different approaches of participants within a still fiercely competitive market." he says.
The pressure valve for net interest margins
This first rate rise already signals an improved outlook for banks by alleviating some of the pressure on net interest margins ― one of the most important aspects of bank profitability, says Young.
"The protracted period of low rates depressed net interest margins and return on equity, however, as rates now start to increase, we should expect these margins to grow, underpinning improved profitability and supporting dividends and potential capital management. " says Young.
Cost-saving ambitions have changed
As banks now look to mitigate and manage the looming effects of inflation, it has already led many to reassess their cost-saving ambitions, says Young.
"Cost saving will become the new balancing act in the sector as we enter an inflationary era. There is a need to generate greater efficiency but the investment requirement to retain talented staff and develop new infrastructure will continue, so the parameters will have to be carefully managed. Those with already defined targets may face pressure to adjust their expectations." says Young.
The evolution of the lending landscape
With a slowdown in housing turnover and mortgage lending expected to occur in line with rising rates, business lending is set to pick up further, says Young.
"Those banks with a balanced business model are in an effective position to benefit from improved conditions in business lending where the potential for growth remains strong in a period where unemployment is still low, confidence is high and many businesses are looking to invest." he says.
This reporting season offered critical insights into how banks are currently positioned to navigate the next economic phase and will provide a valuable litmus test for investors going forward.
Tags
Disclaimer
This information was prepared by Evans and Partners Pty Ltd (ABN 85 125 338 785, AFSL 318075) ("Evans and Partners"). Evans and Partners is a wholly owned subsidiary of E&P Financial Group Limited (ABN 54 609 913 457) (E&P Financial Group).
The information is not intended to be a research report (as defined in ASIC Regulatory Guides 79 and 264). Any expressed or implicit opinion or recommendation about a named or readily identifiable investment product is merely a restatement, summary or extract of another research report prepared by Evans and Partners that has already been broadly distributed.  You may obtain a copy of the original research report from your adviser or from our website at https://www.eap.com.au/services/research/.
The information contains factual information or general advice and was prepared without taking into account your objectives, financial situation or needs. Before acting on any advice, you should consider whether the advice is appropriate to you. Seeking professional personal advice is always highly recommended. Where this presentation refers to a particular financial product, you should obtain a copy of the relevant product disclosure statement or offer document before making any decision in relation to the financial product. Past performance is not a reliable indicator of future performance.
The information may contain statements, opinions, projections, forecasts and other material (forward looking statements), based on various assumptions. Those assumptions may or may not prove to be correct. E&P, its related entities, officers, employees, agents, advisors nor any other person make any representation as to the accuracy or likelihood of fulfilment of the forward-looking statements or any of the assumptions upon which they are based. While the information provided is believed to be accurate E&P takes no responsibility in reliance upon this information.
The Financial Services Guide of Evans and Partners contains important information about the services we offer, how we and our associates are paid, and any potential conflicts of interest that we may have. A copy of the Financial Services Guide can be found at www.evansandpartners.com.au. Please let us know if you would like to receive a hard copy free of charge.
Help me find an adviser
Begin a conversation with an adviser who will help you achieve your wealth goals.
Subscribe to insights
Subscribe to get Insights and Ideas about trends shaping markets, industries and the economy delivered to your inbox.
Start a conversation
Reach out and start a conversation with one of our experienced team.
Connect to adviser
Begin a conversation with one of our advisers who will help you achieve your wealth goals.
You can search for an adviser by location or name. Alternatively contact us and we will help you find an adviser to realise your goals.