Unlisted Infrastructures Growing Appeal
Wealth Management
Read time 4mins
As inflationary risks continue to be top of mind, there is an investment option which can offer some protection and still deliver attractive returns. We take a closer look at the asset class and the recent developments that have contributed to its growing appeal.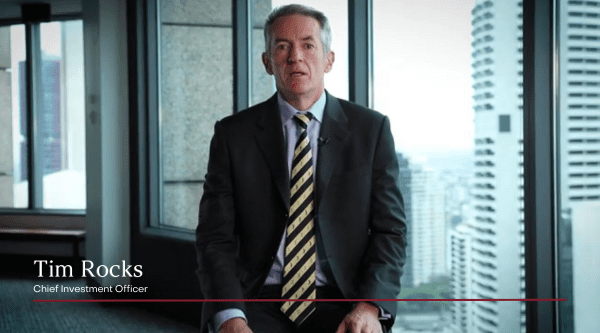 Unlisted infrastructure builds its case
Tim Rocks, Chief Investment Officer at E&P Financial Group, says as we approach a time when returns on listed assets are likely to be low, as earnings growth slows, and looming interest rate rises put pressure on market valuations ― unlisted infrastructure has the potential to still deliver attractive returns for a number of reasons.
"As an asset class, this could translate to a return of 8-10 per cent per year over the next few years ― with relatively low risk." he says.
The role of revaluations
Rocks says returns from most interest rate securities are also likely to be small, given the low starting point for rates and spreads, and in this instance returns on unlisted assets would be favourably supported by both cash yields of around 2.5 to 3 per cent, and revaluations.
"These revaluations could come from competition for assets and upgrades from valuations downgraded in the early phase of the COVID crisis, where many funds cut asset values by 10-20 per cent in the early stages of COVID." he says.
Rocks says even though revenue from these assets was affected by lockdowns, particularly for airports ― physical property markets and valuations have, in the main, remained strong.
"The opportunity now is that large superannuation funds are still on the hunt for assets and the pool of available assets is falling after a large number of deals in 2021. As major investors continue to search for assets, valuations could be bid higher." he says.
A key upside for investors is that many unlisted assets are protected from inflation through explicit pass-through clauses, which are common with toll roads and utilities. For this reason these are one of the few asset classes with some inflation protection.
"This combination of factors could offer investors the income they're looking for." he says.
Tags
Disclaimer
This information was prepared by Evans and Partners Pty Ltd (ABN 85 125 338 785, AFSL 318075) ("Evans and Partners"). Evans and Partners is a wholly owned subsidiary of E&P Financial Group Limited (ABN 54 609 913 457) (E&P Financial Group).
The information may contain general advice or is factual information and was prepared without taking into account your objectives, financial situation or needs. Before acting on any advice, you should consider whether the advice is appropriate to you. Seeking professional personal advice is always highly recommended. Where a particular financial product has been referred to, you should obtain a copy of the relevant product disclosure statement or offer document before making any decision in relation to the financial product. Past performance is not a reliable indicator of future performance.
The information may contain statements, opinions, projections, forecasts and other material (forward looking statements), based on various assumptions. Those assumptions may or may not prove to be correct. E&P, its related entities, officers, employees, agents, advisors nor any other person make any representation as to the accuracy or likelihood of fulfilment of the forward-looking statements or any of the assumptions upon which they are based. While the information provided is believed to be accurate E&P takes no responsibility in reliance upon this information.
The Financial Services Guide of Evans and Partners contains important information about the services we offer, how we and our associates are paid, and any potential conflicts of interest that we may have. A copy of the Financial Services Guide can be found at www.evansandpartners.com.au. Please let us know if you would like to receive a hard copy free of charge.
Help me find an adviser
Begin a conversation with an adviser who will help you achieve your wealth goals.
Subscribe to insights
Subscribe to get Insights and Ideas about trends shaping markets, industries and the economy delivered to your inbox.
Start a conversation
Reach out and start a conversation with one of our experienced team.
Connect to adviser
Begin a conversation with one of our advisers who will help you achieve your wealth goals.
You can search for an adviser by location or name. Alternatively contact us and we will help you find an adviser to realise your goals.