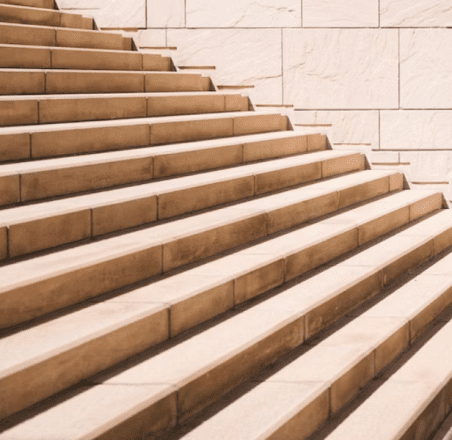 Big Wealth Transfer & Family Offices Appeal
Family Office
Read time 5mins
Back

to Insight
Now Reading:
Why the big wealth transfer is making family offices more appealing
With significant levels of family wealth set to change hands over the coming years, many high-net-worth families are opting to manage the transition by turning to a specialist family office service provider. We look at some of the benefits this service can deliver.
E&P Financial Group's Head of the Family Investment Office, Duncan Jestrimski, says the key appeal of family offices is allowing families to take control of how their wealth is managed and then transferred to the new generation ― but the service can also deliver far beyond financial outcomes.
The great wealth transfer
According to the Australian Government's Productivity Commission, the aggregate annual value of wealth transfers has more than doubled in real terms since 2002, as Australians have accumulated larger amounts of wealth. This means the cumulative impact on wealth transfers is immense, with slightly less than $1.5 trillion being transferred since 2002.1
The annual value of wealth transfers has more than doubled since 2002
"A family office can provide the platform and network to independently manage your family's business affairs, with a governance framework that takes into account a family's value sets and goals to preserve the long-term financial future of its members." Jestrimski says.
"Importantly, this structure can also prove to be a real asset for enhancing the family dynamic by facilitating sound decision-making and communication between members. And this is perhaps never more critical than when you're dealing with the eventual transfer of significant family wealth." he adds.
Jestrimski says there are a number of family office service options and it's certainly not a one-size-fits-all approach.
The family office landscape
There is no one definition that can define a family office. Each family office is unique and comes in many different sizes and forms, with all aligned to the needs and requirements of a single family or multiple families.
Jestrimski says in recent times it has become popular for a family office to utilise an outsourcing model to keep staff cost low and retain the need to be flexible. This is commonly referred to as a 'virtual' family office.
"This type of family office enables the family to continue to work with their existing service providers, including accountants, lawyers and investment managers who remain employees of their specific firms ― but allows the family to be advised in a coordinated and holistic way." he says.
A virtual opportunity to tailor options
The key benefits of a virtual office are the reduced time and costs to establish and maintain the office as existing service providers are not direct employees and are only paid when being utilised ― and there are no large infrastructure costs such as an office.
Jestrimski explains that families can access a suite of services which are commonly offered via the virtual family office service, according to their specific family needs. This can include:
Investment management and policy development
Family office governance – development of appropriate policies and structures
Reporting and administration with 24/7 visibility
Financial education opportunities for the next generation.
"A virtual family office provides structure and choices for families who may be looking to manage and transfer significant wealth over the coming years. Having a clear financial management plan already in play to look after all the needs of the family can alleviate much of the uncertainty and emotion that is all too often associated with this process." says Jestrimski.
You can learn more about what a Family Investment Office can offer here.
Tags
Disclaimer
The information provided was prepared by Evans and Partners Pty Ltd (ABN 85 125 338 785, AFSL 318075) ("Evans and Partners"). Evans and Partners is a wholly owned subsidiary of E&P Financial Group Limited (ABN 54 609 913 457) (E&P Financial Group).
The information may contain general advice or is factual information and was prepared without taking into account your objectives, financial situation or needs. Before acting on any advice, you should consider whether the advice is appropriate to you. Seeking professional personal advice is always highly recommended.
The Financial Services Guide of Evans and Partners contains important information about the services we offer, how we and our associates are paid, and any potential conflicts of interest that we may have. A copy of the Financial Services Guide can be found at www.evansandpartners.com.au. Please let us know if you would like to receive a hard copy free of charge.
Help me find an adviser
Begin a conversation with an adviser who will help you achieve your wealth goals.
Subscribe to insights
Subscribe to get Insights and Ideas about trends shaping markets, industries and the economy delivered to your inbox.
Start a conversation
Reach out and start a conversation with one of our experienced team.
Connect to adviser
Begin a conversation with one of our advisers who will help you achieve your wealth goals.
You can search for an adviser by location or name. Alternatively contact us and we will help you find an adviser to realise your goals.