How energy efficiency is critical to achieving net-zero
Sustainable Investing
Read time 7mins
Back

to Insight
Now Reading:
How Energy Efficiency Is Critical To Achieving Net-Zero
As countries deal with the impact of growing populations and urbanisation, amid the concerted push to achieve net-zero emissions by 2050, energy efficiency is set to play a pivotal role on the path to decarbonisation. We take a look at some of the latest developments in this space.
Financial and societal benefits
E&P Financial Group's Director of ESG, Will Hart, says that although clean energy generation is important, in most net-zero forecasts, energy efficiency is just as critical in helping to reduce emissions and also delivers a number of key benefits.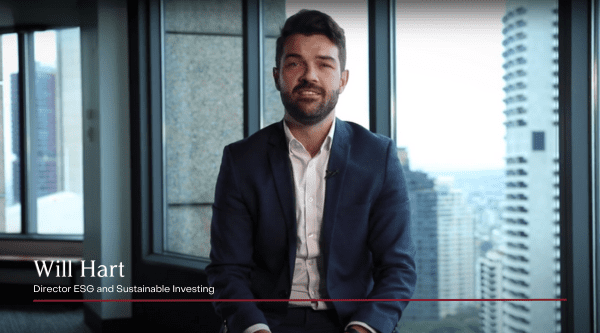 He says: "Firstly, adopting more energy efficient practices reduces ongoing cost, provides a level of financial resilience to future energy price movements, and eases exposure to prospective carbon liabilities. These facets are amplified in the current energy environment where spikes in pricing provide a material economic incentive for consumers and businesses to make efficiency upgrades."

"Secondly, implementing ways to reduce energy consumption also eases pressure on the transitioning network and grid infrastructure, the importance of which has been particularly highlighted in the energy shortages recently experienced during the Australian winter." he adds.
Hart says that by taking up more behaviours that reduce the energy required for the same output we can reduce pressure on emerging renewable energy supply chains and demand for resource intensive materials, which provides a range of benefits to communities and across the board.
He reminds investors they need to be mindful of the environmental and social concerns that come with the deployment and scaling of new technologies. This includes taking the following factors into consideration:
evaluating the environmental impact and cost of how metals are sourced and processed
awareness of any human rights and labour issues associated with the geographic location of supply chains
assessing the level of embedded carbon and lifecycle emissions of physical assets.
Property market paving the way
With buildings a significant part of the decarbonisation problem ― accounting for 28 per cent of global emissions (excluding power generation)1 ― the International Energy Agency (IEA) forecasts that 100 per cent of new buildings and 20 per cent of existing buildings will need to be zero-carbon ready by 2030 in order to meet its net-zero forecasts2.
As a result, Hart says the carbon-intensive property industry is proving a fertile hunting ground for the development of energy efficiency initiatives and solutions, after the charge was led by the original poster child for energy efficiency in the form of LED lighting.
He says: "Innovation for the industry has surged globally due to increasing demand from tenants, regulatory requirements that stipulate minimum energy performance standards ― and preferential access to financing and capital at both a commercial and residential level."
Hart says the industry is beginning to respond with US$1.2 trillion in real estate assets under management signing onto the "Race to Zero" campaign, prior to the 2021 United Nations Climate Change Conference (COP26)3.
He also points out several other developments driving energy and emission reductions uptake in the sector:
Energy and environmental certification programs such as NABERS (National Australian Built Environment Rating System) in Australia, BREAAM (Building Research Establishment Environmental Assessment Method) in the United Kingdom, and LEED (Leadership in Energy and Environmental Design) and the Energy Star program in the United States, are now well established and utilised by the market to objectively measure performance.
Increasing commercial incentives for landlords and developers to pursue industry-leading energy efficient practices. These include rent and valuation premiums for properties with leading environmental performance metrics.
Increased accessibility for consumers to 'green' mortgages which provide discounted financing for household efficiency upgrades.
What are the opportunities for investors?
The focus on improved efficiency in the building industry is attracting growing interest from the investment community across a range of supply chains.
Hart says particular areas to monitor include:
Heating, ventilation and air conditioning (HVAC): where opportunities are concentrated on the switch from the direct combustion of fossil fuels to more energy-efficient electrical alternatives such as electric heat pumps, sales of which the IEA projects may almost double on an annualised basis by 20304.
Digitisation: where smart buildings are increasingly leveraging new technologies, advanced sensing and controls, systems integration, and data analytics to improve efficiency, grid integration and amenities, such as live smart metering to identify faults and leaks, allowing proactive data-driven maintenance to minimise wasted resources.
Thermal efficiency and advanced materials: energy reductions can be achieved through greater utilisation of thermally efficient materials such as mineral wools, foamed plastics such as polystyrene and polyurethanes and, cellulose and aerogels, with the global thermal insulation market expected to grow from $30 billion in 2021 $40 billion in 20285.
Capital expenditure and investor funding will continue to drive progress in the sector and will further enhance the investment environment, opening up new opportunities. It's a case of watch this space.
You can also read more about how decarbonisation is powering new investment at How decarbonisation is powering new investment.
The rise and rise of emissions
The Industrial Revolution between 1760-1840 saw the introduction of power-driven machinery that revolutionised transport capability and electrification. And whilst these advancements enabled rapid globalisation, the advent of international trade, increasing populations and rising standards of living, it also marked the beginning of the marked rise in carbon emissions.
More recently, urbanisation in economies such as China, India, Brazil and sub-Saharan Africa, as well as swelling consumption patterns and disposable incomes from the emergence of the middle class, have further exacerbated and rapidly accelerated emissions.
This has led to the global push by countries and delegations to develop specific policies and programs to address climate change and emissions reductions and in turn has contributed to a growing focus in the investment community on what companies are doing to reduce their carbon footprint.

1. International Energy Agency – 2019 Global CO2 emissions by sector
2. International Energy Agency – Net Zero by 2050 – A Roadmap for the Global Energy Sector (page 147)
3. United National Framework Convention on Climate Change – Race to Zero hits breakthrough targets in the built environment targets
4. International Energy Agency – Energy Efficiency 2021 Report (page 63)
5. Fortune Business Insights – Building and Construction Materials report May 2022

Tags
Disclaimer
This information was prepared by Evans and Partners Pty Ltd (ABN 85 125 338 785, AFSL 318075) ("Evans and Partners"). Evans and Partners is a wholly owned subsidiary of E&P Financial Group Limited (ABN 54 609 913 457) (E&P Financial Group).
The information may contain general advice or is factual information and was prepared without taking into account your objectives, financial situation or needs. Before acting on any advice, you should consider whether the advice is appropriate to you. Seeking professional personal advice is always highly recommended. Where a particular financial product has been referred to, you should obtain a copy of the relevant product disclosure statement or offer document before making any decision in relation to the financial product. Past performance is not a reliable indicator of future performance.
The information may contain statements, opinions, projections, forecasts and other material (forward looking statements), based on various assumptions. Those assumptions may or may not prove to be correct. E&P, its related entities, officers, employees, agents, advisors nor any other person make any representation as to the accuracy or likelihood of fulfilment of the forward-looking statements or any of the assumptions upon which they are based. While the information provided is believed to be accurate E&P takes no responsibility in reliance upon this information.
The Financial Services Guide of Evans and Partners contains important information about the services we offer, how we and our associates are paid, and any potential conflicts of interest that we may have. A copy of the Financial Services Guide can be found at www.evansandpartners.com.au. Please let us know if you would like to receive a hard copy free of charge.
Help me find an adviser
Begin a conversation with an adviser who will help you achieve your wealth goals.
Subscribe to insights
Subscribe to get Insights and Ideas about trends shaping markets, industries and the economy delivered to your inbox.
Start a conversation
Reach out and start a conversation with one of our experienced team.
Connect to adviser
Begin a conversation with one of our advisers who will help you achieve your wealth goals.
You can search for an adviser by location or name. Alternatively contact us and we will help you find an adviser to realise your goals.