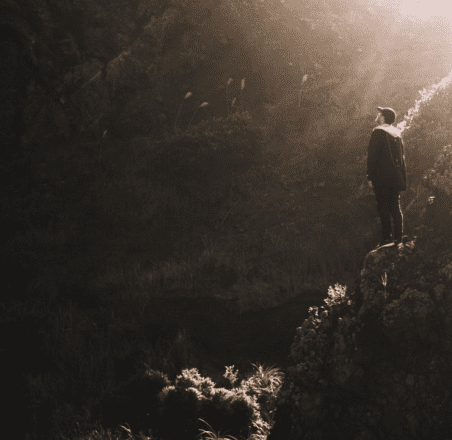 The Quest for Quality & How to Find It
Wealth Management
Read time 4mins
Back

to Insight
Now Reading:
The quest for quality and how investors can find it
When contemplating which stocks to buy, there are several different ways to break up the market. Companies can be segregated by country or sector, but we can also look at their particular attributes. We look at why investing in 'quality' is worth considering in the current environment.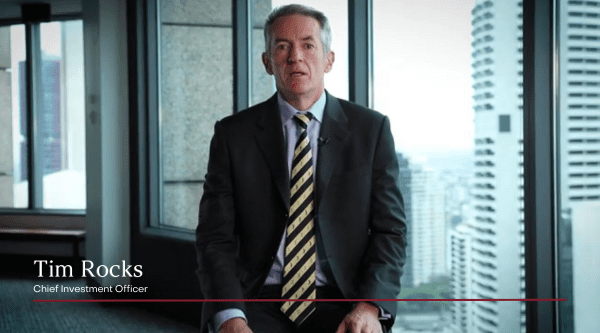 Tim Rocks, Chief Investment Officer at E&P Research, says to seek out 'quality companies' you firstly need to identify the attributes that represent 'quality'. At E&P Research, we find quality by favouring companies who:
are the dominant player in the industry in which they operate
earn high margins, and have a strong ability to control prices, and
tend to have lower levels of debt.
Cost control and pricing power
Rocks says as we start to see more inflationary impacts on businesses, these three attributes are particularly important for several reasons.
"Firstly, businesses with these drivers will be better able to cope with rising costs. Even if a spike in input costs or wages affects profits in the short term, they are in an effective position to pass those costs on, given their pricing power. The advantage is paramount – because such companies will cope better with rising costs and weakening demand," he explains.
Rocks adds that if a company is dominant in their particular industry sector, they are in an even stronger position to be able to influence prices and manage their own costs.
"Pricing power and industry dominance are what so many businesses look for― but so few can achieve. So, when you have that combination, it opens up fresh investment opportunities because of the company's ability to remain flexible and adapt to a range of economic conditions," he says.
Look outside cyclical sectors
Secondly, Rocks explains that quality companies tend to operate in less cyclical sectors, so will be more immune from some of the current economic risks.
"Less debt means less effect from rising interest rates, which is particularly relevant in the new rising rate environment. Cyclical companies don't often have that luxury," he says.
Finding quality in a selloff
"More broadly, during market selloffs, what are perceived as quality companies tend to be sold off, along with some of the more challenged companies. However, they also regain their previous market price faster than other companies. So, corrections can provide a good opportunity to upgrade portfolios by picking up quality companies at lower prices."
When conditions for equity markets are similar to what we are currently seeing, Rocks says there is quality to be found ― you just need to know where to look. Investors should stay close to their adviser.
Tags
Disclaimer
This document was prepared by Evans and Partners Pty Ltd (ABN 85 125 338 785, AFSL 318075) ("Evans and Partners"). Evans and Partners is a wholly owned subsidiaries of E&P Financial Group Limited (ABN 54 60 9913 457) (E&P Financial Group) and related bodies corporate.
This communication is not intended to be a research report (as defined in ASIC Regulatory Guides 79 and 264). Any express or implicit opinion or recommendation about a named or readily identifiable investment product is merely a restatement, summary or extract of another research report that has already been broadly distributed. You may obtain a copy of the original research report from your adviser.
The information may contain general advice or is factual information and was prepared without taking into account your objectives, financial situation or needs. Before acting on any advice, you should consider whether the advice is appropriate to you. Seeking professional personal advice is always highly recommended. Where a particular financial product has been referred to, you should obtain a copy of the relevant product disclosure statement or offer document before making any decision in relation to the financial product. Past performance is not a reliable indicator of future performance.
The information may contain statements, opinions, projections, forecasts and other material (forward looking statements), based on various assumptions. Those assumptions may or may not prove to be correct. E&P Financial Group, its related entities, officers, employees, agents, advisors nor any other person make any representation as to the accuracy or likelihood of fulfilment of the forward looking statements or any of the assumptions upon which they are based. While the information provided is believed to be accurate E&P Financial Group takes no responsibility in reliance upon this information.
The Financial Services Guide of Evans and Partners contains important information about the services we offer, how we and our associates are paid, and any potential conflicts of interest that we may have. A copy of the Financial Services Guide can be found at www.evansandpartners.com.au. Please let us know if you would like to receive a hard copy free of charge.
Help me find an SMSF accountant
Begin a conversation with an accountant who can help you with your self-managed super fund.
Help me find an adviser
Begin a conversation with an adviser who will help you achieve your wealth goals.
Subscribe to insights
Subscribe to get Insights and Ideas about trends shaping markets, industries and the economy delivered to your inbox.
Start a conversation
Reach out and start a conversation with one of our experienced team.
Connect to adviser
Begin a conversation with one of our advisers who will help you achieve your wealth goals.
You can search for an adviser by location or name. Alternatively contact us and we will help you find an adviser to realise your goals.